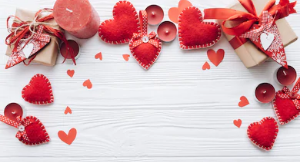 With Summer just around the corner, it's time to start thinking about how you're going to be spending those summer nights. You might find yourself at a music festival somewhere or simply by the fire in your backyard. Either way, the summer is about making awesome memories with your friends that you'll never forget. I do whatever I can to have the time of my life when the weather gets hot. Here a few places or events I would highly recommend to you for the summer.
Nordegg may just seem like some old mountain town with nothing much going on, that's what I used to believe anyway. I now see Nordegg as my number one camping spot in Alberta with some unbelievable experiences waiting for you. The nights you can spend down next to Abraham Lake are unforgettable. Having some drinks with your friends, seeing who can find the milky way first are nights you'll never forget. If you're looking for something to do during the day though, Allstones lake is just a day hike away or you could even hang out at the waterfalls. Before you leave, you've got to check out the old mine café in town, they've got the best pies you'll ever taste!
I am sure the majority of you have been to Sylvan once or twice in your life time, which means you know how awesome it is. Only a little over an hour away from Edmonton, Sylvan is a great place to have a day trip with a bunch of buddies. It's a great place just to go and chill out for a day and pretend that you're on vacation. One place I would highly recommend is the Big Moo and grab yourself an ice cream. I would list of all their flavours but if I did that then this blog would be as big as the bible. Something else that can get long too is their lineups but have no fear, even bigger moo is just down the straight. If you are hungry whilst you're there don't be drawn into the Subway across the street, stroll down the road and you'll find the best donair shop. Keep that on the down-low though because I don't want to be waiting in line when I go to Sylvan this summer.
ALBERTA MUSIC FESTIVALS
Over the summer, one of the number one things to do is attend a music festival. Last summer, I had the opportunity to go to my first ever festival which was the Big Valley Jamboree. The music was incredible, the people were incredible, overall an experience I will never forget. One thing I would recommend though is that you bring your boots, it's very muddy.
Big Valley isn't the only festival in Alberta this summer though. Here in Edmonton, we will have the Folk Fest which comes around every year and also Rock Fest which has a killer lineup. My point is, don't feel the need to leave town for a big event when we have top quality music going on right here in Edmonton.
---
Comments