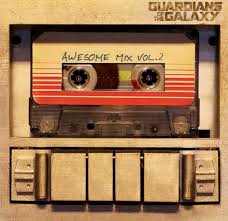 Music is Power No. 2 – Guardians of the Galaxy Vol. 2 Soundtrack
Now I, just like many people, am a movie lover. I love going to the theatre and seeing new movies as much as I can. One of my favorite movies that's come out in the past few years was Marvel's Guardians of the Galaxy. It was just a great movie in general but it had arguably the best movie soundtrack ever created. Now you don't have to agree with me but it had an incredible mix of music from the 70's and 80's. Now what's got me so excited right now is that Guardians of the Galaxy Volume 2 is coming out in May this year and there is going to be a new and amazing soundtrack to the new movie. We don't know many of the songs that are gonna be in the new movie, but there are a few songs that I think would fit into the soundtrack. The first one is a song from 1982 called Come on Eileen by Dexy's Midnight Runners.
Now to me that song just screams disco and dance which we all know, Peter Quill loves to dance so why not have this in the next Guardians of the Galaxy. I don't know what kind of scene this would fit into but it matches the era and sound they'll be looking for. Who know's maybe they will have another dance off to defeat the villain. Come on Eileen would work for that.
There are many other songs that could be added to this list for the next movies soundtrack. I thought about putting down Space Oddity by David Bowie because you know, it's a perfect fit, it's about space. But since they already had bowie's Moonage Daydream in the last movie, it made me think they probably wouldn't add another David Bowie song in there. But the next song I chose I knew the second I heard it that it belonged in Guardians of the Galaxy volume 2's soundtrack. It's fast and upbeat, and you can't help but sing along. Take a listen to this jam from way back in 1968, it's called Build Me Up Buttercup by The Foundations.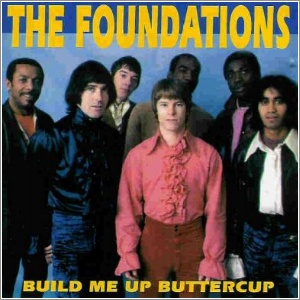 Another great song for the Guardians of the Galaxy soundtrack is Take the Money by the Steve Miller Band. Now I chose this song here for Guardians of the Galaxy volume 2 because one, most people have probably heard it before, and two, it would probably work pretty well for a spaceship chase scene because, you know, they are still technically criminals in the movie hence take the money and run. It wouldn't work for a whole chase scene because it's a little slow for that but I think something from Steve Miller band would work, and Take the money and run is better than The Joker at least for this movie.
Now I have one more song to add to my picks for the Guardians of the Galaxy volume 2's soundtrack, and of course one that comes to mind is Queen's Bohemian Rhapsody. But when you think about it, that song has been in so many movies and has even been remade for movies like Suicide Squad. So I decided to stay away from that one for that reason, but the song that I did pick was released in 1979 by a band called The Clash. Now just about any song from the clash would probably work but I chose a little song called Train in Vain. It's a great fast paced tune that could be used for just about any scene. 
That wraps up my four songs that I want to see in Guardians of the Galaxy volume 2. Now you don't have to agree with me on all of these but you can't deny that they match the music genre chosen for the movie. I would love to see little Baby Groot jamming out to one of these.
By Owen Shoemaker
---
Comments