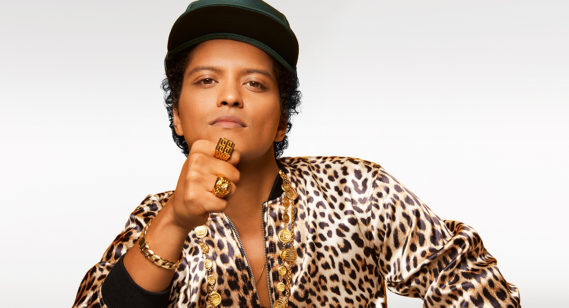 Bruno Mars: Top of the World
By Seth Hennig on February 8, 2018
With the Grammys in our rear view mirror, it's time we take a closer look at this years champion.
Love him or hate him, it's Bruno Mars.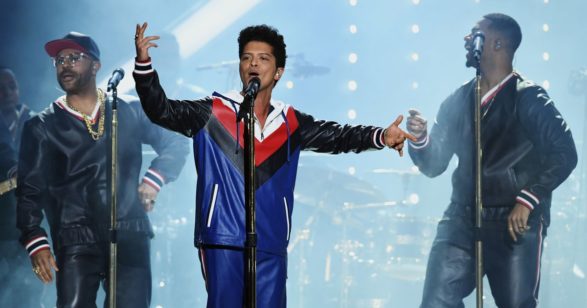 Image courtesy of RollingStone
I'm not sure why I said "hate him". I don't think anyone really hates Bruno Mars. However, there are lots of people that don't feel Bruno Mars deserved to take the crown this year.
Most of the arguments being made are for Kendrick Lamar. Kendrick had a great year, but for one reason or another it wasn't enough to land him the Record, Album, or Song of the year. All of which went to Bruno.
Whether you are on Team Mars or team Kendrick, or any of the other nominees that night. We can all agree, Bruno Mars has cranked out some catchy tunes over the years.
Here is my list of Bruno Mars top 5 songs:
#5 . Just the Way you are, Doo-Wops and Hooligans.
If you were alive in 2010, which I assume you were, you will recognize this song. This was the very first single Bruno Mars released as a solo artist. It also went nine times platinum. Talk about a strong first step forward.
#4. Runaway Baby, Doo-Wops and Hooligans.
Just the way you are is a great song, but it lacks the enigmatic energy Bruno Mars is capable of producing. Runaway Baby is nearly the antithesis of energy and swag. Take a look at Bruno performing it like on the X Factor in 2011
#3. Treasure, Unorthodox Jukebox. 
Just try not tapping your toes to this bad boy. A great song (with a bit of a odd intro) that just oozes swagger. You can see the official music video below with Mars and his band sporting the same 70's-red suits as the Runaway baby video.
#2. That's what I like, 24K Magic.
If you ever wonder to yourself, "Oh boy, that Bruno sure is a nice man. But can he even bust a move?" Well here's your answer! This is the song of the year according to the Grammys.
#1. When I was your man, Unorthodox Jukebox. 
After all the laughing and Dancing is done, Bruno Mars brings us back down to earth with the most real song of his career. A beautiful piano ballad, that offers itself as is. Vulnerable and sad as it is, it manages to bring an air of reality to the track as our protagonist expresses the hope that his loves new man will provide the support and attention he could not. If that isn't real AF I don't know what is. The Video has also been praised by critics for its simplicity. Give it a watch and see for yourself.
---
Comments