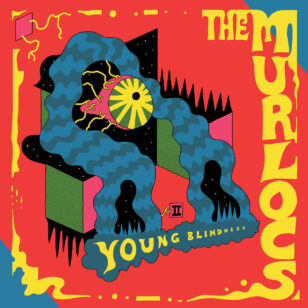 The bands carrying that 60's psychedelic torch
Image provided by The Murlocs bandcamp.
I'm a big fan of psych rock from the 1960's. Today's music scene is filled with a  resurgence of bands who sound like they are from yesteryear, but are as new and fresh as anything being released today. These four songs in particular are worth the listen. Aussie rockers The are no exception as their album Young Blindness from last year gave them lots of success that will soon get them into the mainstream.
Speaking of current bands with the psychedelic swagger of the 1960's and The Growlers are right in that conversation. Their popularity is booming with their latest YouTube videos exceeding the million view mark, they have a sound accessible to everyone, and you can dance to it too. Also, lead singer Brooks Nielsen has a voice you won't be able to forget. It's surf-rock, or as it's recently been coined "beach goth". Here's The Growlers with Someday.
These next two artists are also from Australia, one of the booming rock music scenes with lots of great slacker rock and skate-punk coming from that area. The Babe Rainbow wowed me with their unmistakably 60's feel on Secret Enchanted Broccoli Forest.
They just put out their debut album last month and I'd highly recommend it if you like the sound of that song. It's even wilder and crazier than that! The production elements, the effects, the vocal processing, all top notch and different. Along with their EP which came out in 2015, The Babe Rainbow is on the rise.
Now, King Gizzard and the Lizard Wizard – Bone
From their softer, pop album Paper Mache Dream Balloon, Bone is such a cool sounding song, in the vein of Simon and Garfunkel. King Gizzard is known for their prolific recording time. By the time 2017 is out, they've have put out five albums with another on the way. Usually their sound is much heavier and more prog-rock but they like to venture out and try new styles, but you have to like artists who are willing to take a chance.
This just scratches the surface of old sounding garage and psych that's brand new.
---
Comments