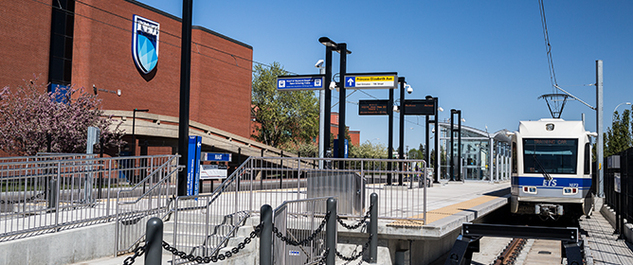 LRT issues addressed by NAITsa
The LRT near-miss earlier this month still has some in the Edmonton community concerned.
NAITsa's
Advocacy Director Jason Roth is one of them. He's not impressed.
"Our position is that we are extremely disappointed, because now the trains are running, again, slower with line of site. they tell us it's safe, however, these malfunctions keep happening. This isn't the first time, we had a crossing arm not go down."
Despite the flaws and delays, Roth is praising what went well.
"That said, the system does have fail safes that did engage and did work, so nobody's been injured. We don't believe anyone's been endangered, however, we will be talking with City Hall about that."
The near-miss involved two trains in opposite directions on the same track on November 10th.
Photo credit: nait.ca
---
Comments