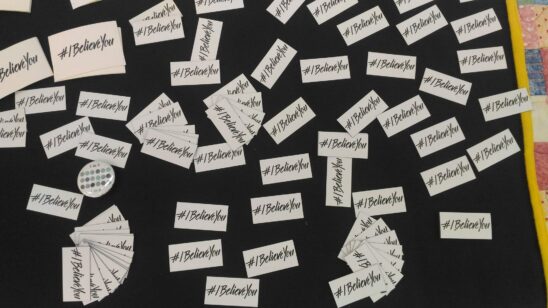 The #IBelieveYou Campaign Begins
The I Believe You campaign began with a push on Edmonton campuses Tuesday.

Members from the Sexual Assault Centre of Edmonton visited NAIT with their message and hashtag I Believe You.

Annette Cleveguard works in the Community Engagement department at the Sexual Assault Centre and explains the goal of their campaign.

"The I Believe You campaign is just getting the message out there about how everybody can do a really simple thing to support someone who discloses abuse to them, and that's of course saying 'I believe you, it's not your fault'," said Cleveguard.
Locally, the U of A and Grant MacEwan are also involved, but the campaign is province wide. All messages with the hashtag I Believe You will be part of an online mosaic of support until the end of October.
---
Comments